Want to know what kitchen granite countertops cost in Tampa Bay?  This is a common question we get asked by homeowners looking for new countertops. While granite countertops are available throughout the Tampa Bay area at different home improvement stores, kitchen remodeling companies, and direct from fabricators like Tampa Bay Marble and Granite, the prices can differ greatly. It can understandably be confusing figuring out whose pricing and value is good, and whose is not. This article will help explain the biggest factors that make up the cost of kitchen granite countertops, and how you can get the best value buying yours.
Kitchen Granite Countertops Cost Vary by Color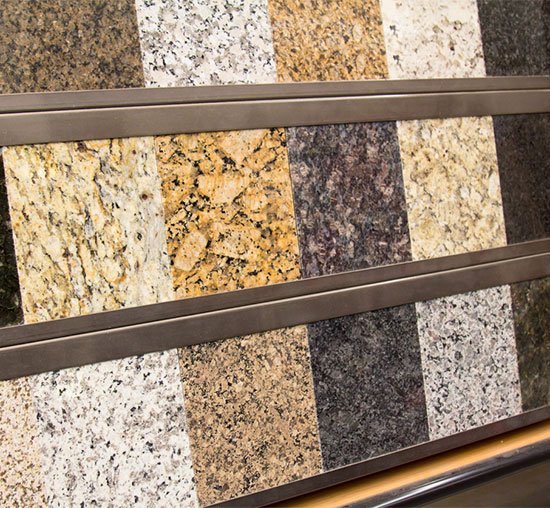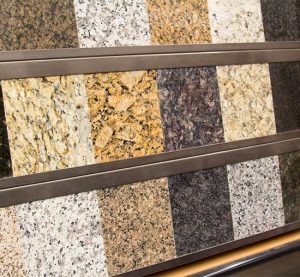 The first factor that will determine the price of your granite countertop for your kitchen will be the color of material you choose. While choosing a color doesn't seem like it would make the price of the granite countertop change it is actually the biggest pricing factor. Why? Because granite is a natural material and a limited resource. Some colors are in more abundance, easier to find, and cost less to remove from the earth. Supply and demand are also factors, and colors that are more rare, will almost always cost more.
The Cost of Kitchen Countertops in Granite Changes with Quality
Not all granite sold for countertops is of the same quality. Similar granite colors can vary in quality from one country of origin to the next. Even granite from the same quarry may differ in the quality of the material.
Factors that affect quality are:
• Pattern & color consistency
• Pitts, fissures, & imperfections
• Quality of the mining and polishing at the quarry or processor.
What is important to understand, is that granite varies in quality. Normally this quality is determined by the quarry on a grading scale. Grading granite slabs, A though F, is common, whereas an A grade is the best and F is obviously the lowest. Sometimes the lowest grade may only be a C grade or designated as "commercial grade."
However, you typically will not be informed of this when shopping for granite. Why not, you may wonder. Well, because some companies do not want you to know that they are buying the cheaper and lower quality granite slabs to use for your kitchen countertops, in order to increase their profit margin.
Of course, Tampa Bay Marble & Granite uses only "Grade A," the Best First-Quality Granite.
The Cost of Granite Countertops for Your Kitchen Vary by Company
The company you choose for your kitchen granite countertop can also have a large impact on the overall cost. You have probably heard the expression "You get what your pay for," implying that the higher the cost, the better the quality, but this really isn't always true. Cost can vary from company to company for lots of reasons.
Reasons for the difference in cost include:
• Quality of granite slabs
• Quality of craftsmanship
• Middlemen involved: importers, fabricators, completer*s, sales company, etc.
• Profit margins
• And more.
Getting "the best cost for granite kitchen countertops" is really about getting the best value. Value is a combination of quality and price. This is why choosing the right company is so important. It can be temping for some to just go with the lowest price, but if you end up with a countertop with lots of seams, ugly low quality granite, and poorly completed* countertops that take much longer to complete* than promised, it would not be worth saving a little money. Most likely you would regret that decision for many years.
Final Thoughts on The Cost for Kitchen Granite Countertops?
If you are looking for the best overall value in kitchen countertops, then choose to work with a company that imports their own material, does the fabrication, does the completion*, and doesn't have any other middlemen. This will ensure you are cutting out all unnecessary costs or markups.
We at Tampa Bay Marble and Granite, are just such a company. We directly import our materials, design, fabricate, and complete*. Give us a call today or visit us at our showroom, and we will be happy to give you an accurate, competitive estimate on the cost of your kitchen granite countertops in the Tampa Bay area.